Accountants with technology
You start the day with checking your e-mails, answering them accordingly, making scheduled phone calls, trying to get rid of the cold ones, checking your bank accounts, attending important meetings on the other side of the city, brainstorming with your partners or with yourself to optimise what you're doing, so you simply want to focus on what you are best at. In other words, you do not want to get lost amongst countless papers, telling you about your tax deadlines, expenses, company filings, and VAT returns. While running your own business is a herculean task, you can't possibly deal with all your accountancy worries on your own. As it weren't bad enough a big chunk of your earnings go to the company's accounts and tax compliance works, we know that you don't generate money to waste with admin works.

For this reason, we've come up with an idea of offering you a combination of traditional and online accountancy service with a difference of being a lot more cost-effective features, compared to the accounting service that you've been given so far.
We know businesses come in every shapes and size of which we welcome them all. Small business owners, however, cover the majority just like yourself which we can't ignore the fact that there are 5.7 million SMEs, operating a business in the UK, which is over 99% of all businesses in 2018.
Competition is intense especially in a fast-paced technological day and age, you need a good accountant who is adapted to the latest technological developments and know the best about your industry.
Debitam's team of experts are keen to give you the best financial and tax advice for FREE and UNLIMITED along with other accountancy services. Yes, but WHY WOULD YOU CHOOSE US?
Free Accounting Advice
Free accounting advice for small businesses and it is just a click away from you. (contact us)
We use cutting edge technology to record transactions, prepare reports, run the payroll and VAT returns in a way that you're used to getting from your former accountant. Debitam is a perfect combination of traditional high street accountancy and digital accounting software in the market with REAL PEOPLE behind the entire service.
But this isn't the best part, we also make you save money and make sure you end up paying half of what you have been paying to your high street accountant. How? Have a chat with us to find out further!
As a small business owner, you waste half of your quality time to harvesting data from a jungle of sources. So far, you are told to keep your paperwork tidy and in order. This is no more a task for you! Our team of experts uses the latest software to take the burden off your shoulder and yes it is all included in our services with no extra fees.
When we start this incredible journey we had one major motivation: Taking the accountancy burden off small business owners' shoulders and making sure they always carry on going upwards and onwards while we handle their compliance works! We are only here to make sure you don't spare a single minute to worry about your company accounts & tax returns, VAT & bookkeeping and payroll. After all, every minute counts when you are running your dream business!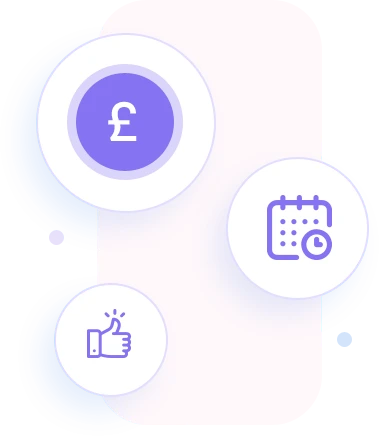 Cost-effective services
Why would you pay more when you can get the same quality accounting services for half of what you've been paying so far? We understand every penny saved is every penny earned and hence we provide services that are affordable, quick, and dedicated precisely to your business. With the use of the latest technology, we process your accounting data much quicker with a lot less error. A good accountant provides end-to-end service, filing accounts online with Companies House and HMRC is no more a reason for anxiety. Our accountants are only here to laser focus on your companies' compliance work for reasonable prices. Still not too sure? Get a quotation now! (prices)
Simple and quick
We file your company accounts and tax return within a maximum 2 to 3 working days. You'll find accounting software's swiftness along with the reliability of real people behind it for incredibly affordable fees. This is good enough but how about getting your filings sorted in the SAME DAY? Pay a small amount of extra fee and get your filing sorted on the same day. It's perfect if your accounts are about to due, instead of paying heavy penalties to HMRC and Companies House, pay half of it to get your filing done in 24 hours.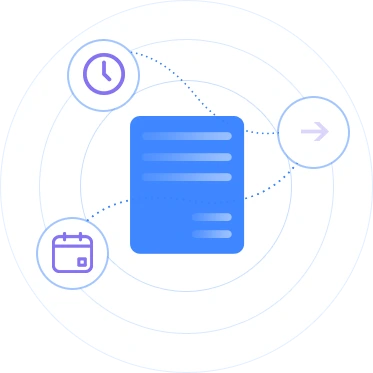 Back up service
Our team of experts is also more than happy to back up your current accountant. When you grow your business your accountants' responsibilities grow with you, given to our variety of one-off services, we are always keen give your accountants a hand, once again we are only here to make life easier for you.
Get a Custom Quote
For your specific business needs
Request a callback
At a time that suits you